Activator commands ios. Free mdm bypass bug for iOS11.x any iphone ipad and ipod 2019-03-24
Activator commands ios
Rating: 9,7/10

1912

reviews
Software Activation Configuration Guide (Cisco ASR 920 Routers)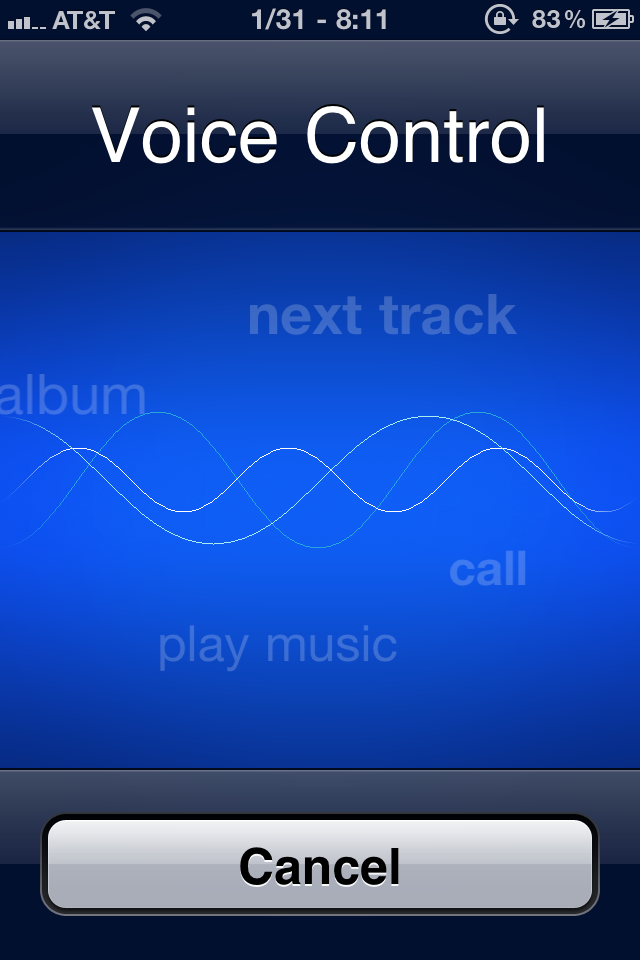 Command Modes Global configuration config Command History Software feature name. This command requires that the router be connected to the Internet. Table 1 show license Field Descriptions Field Description License Store Name of the license line in the license storage. Wish I could help more. If a switch number is specified, information from that switch is displayed. If there is a license in the configuration, the router boots with that license.
Next
[Tutorial] Activator to set Nonce automatically, for iPhone 7 (iOS 10) : jailbreak
Removing these licenses frees up additional space. That situation would undoubtedly make it much harder to use your phone. If there are multiple license lines, the command prompts for license line selection. Skipped:Duplicate On some hardware platforms, you must reload or reboot the device to make a newly installed license active. The https file system is not available on mixed Cisco 3750-E switch stacks and the Cisco 3560-E switch. The snmp-server host command is used in conjunction with the snmp-server enable command.
Next
AirPrint Activator to work with iOs 5?
The Cisco License Call Home feature allows a Cisco router to communicate with the Cisco licensing infrastructure through the Internet and retrieve licensing information. When supervisors are moved from one chassis to another, the licenses that were installed on the supervisor might be tied to the old chassis. For some devices, the license clear command verifies that the license line is valid and explicitly installed. Some notification types cannot be controlled with the snmp-server enable command. What Can I Do With Voice Commands? Type the number at the Select Index to Add Comment prompt to select the license. Evaluation licenses are not removed.
Next
Activator
If a comment exists in the license line, the command displays the comment first before prompting for a new comment. The range is 1 to 9. Looking for tips on permissions, etc. You might need to read and accept the terms and conditions of the license type being transferred. It is different because it uses the nvpatch command, which doesn't apply with the old guide. To remove the configuration, use the no form of this command. S through Z snmp-server host informs Optional Specifies that notifications should be sent as informs.
Next
iPhone and iPad Voice Control Commands
Any further examples you can provide where macros would trump simply assigning multiple activator actions? Alarms are generated for the severity configured as well as for the higher severity values. If no type is specified, all available notifications are sent. Maybe people have to get used to your words missing some key characters and filling in the blanks themselves. But what about when you want to perform one command upon the occurrence of multiple events? Use Cisco Feature Navigator to find information about platform support and Cisco software image support. Rehosting requires a permission ticket. If you enter the command with no optional keywords, all trap types are enabled for the host. Enter the number at the Select Index to Clear prompt.
Next
[Tutorial] Activator to set Nonce automatically, for iPhone 7 (iOS 10) : jailbreak
The switch number range is 1 to 9. Also, traps are sent only once; an inform may be tried several times. Appropriately titled Activate Command, this new jailbreak tweak enables customers to execute instructions or commands with an Activator gesture, which would normally be posted using a script or using a terminal session. Just look at the video below. You need to install all software step by step to. This command initiates these actions: 1 The device credential is retrieved from the device and sent to the Cisco licensing infrastructure. Upon successful completion, the application notifies you about the installation of the license.
Next
iPhone and iPad Voice Control Commands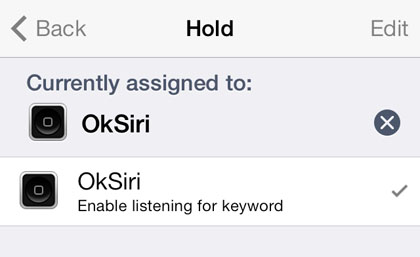 Having to remember to do this every time is just as annoying as having to wait to hit the respring button after install. The following example shows how to limit the number of concurrent license agent sessions on a router: Examples Router config license agent max-sessions 5 Router config exit Router show license agent session License Agent Sessions: 0 open, maximum is 5 Related Commands Command Description license agent default Configures license agent authentication. The Cisco License Call Home feature allows a Cisco router to communicate with the Cisco licensing infrastructure through the Internet and retrieve licensing information. I was already using a bluetooth connection activator command to start Waze when I get in my car, and the only annoying thing was having to enter my passcode every time. If data is not validated, warning messages are displayed. To fix this, simply open Filza, search for Activator and delete everything that comes up and then install the official beta 2 version.
Next
How you can run shell commands using Activator actions
For moving licenses from one switch to another, you can deactivate the license on the first switch and activate it on the second. Unless noted otherwise, subsequent releases of that software release train also support that feature. The range is 1 to 9. It will be amazing if the autotouch dev would make activator toggles, or at least make it easier for us to integrate with activate command. However, depending on the application policy using the license, some licenses might be cleared. Depending on the hardware platform, valid file system values might be: archive, bootflash, bs, flash, flash n, http, https, null, nvram, pram, rcp, scp, syslog, system, tftp, tmpsys, vb.
Next
Activation Lock Bypass for iOS Devices
Majority of routers create similar if not the same addresses. Used to identify an individual, specific instance of a product. Router config snmp-server enable traps bgp Router config snmp-server host user1 public isdn The following example shows how to enable the router to send all inform requests to the host at the address myhost. This tweak has been around since the golden days of jailbreaking and is still widely revered and used by all jailbreak users alike. You hereby acknowledge and agree that the product feature license is terminable and that the product feature enabled by such license may be shut down or terminated by Cisco after expiration of the applicable term of the license e.
Next
Free mdm bypass bug for iOS11.x any iphone ipad and ipod
Your best bet is to go to the Apple support page for iPhone in your language and download the most recent user guide, then read through that for Voice Control commands in your language. The flash n file system, where r, is an integer in the range of 1 to 9, is available only on Cisco 3750-E switches and stacks. You acknowledge and agree that Cisco will not have any liability whatsoever for any damages, including, but not limited to, direct, indirect, special, or consequential damages related to any product feature being shutdown or terminated. You must obtain the device certificate from the Cisco licensing infrastructure. To disable informs, use the no snmp-server host informs command.
Next