How to bypass icloud activation iphone 4s without computer. Best Free iCloud Activation Lock Removal Tool 2019 for iOS 12/12.2 2019-02-20
How to bypass icloud activation iphone 4s without computer
Rating: 9,7/10

428

reviews
How to Bypass iCloud Activation Lock in iOS 12 or Earlier on iPhone/iPad
It should also be noted that there are no such websites which provide the service free of charge. If anyone keep on trying with random login credentials then the iDevice will certainly reset itself that might cause huge data damage and trust me, this is something no owner would want at any cost. Go to the as shown in the below. If you are troubled by an iCloud locked device, the following methods to bypass iCloud Activation Lock will be of your help. All the features are available in the main screen.
Next
4 Ways to Bypass iCloud Activation Lock on iPhone
But it is worth reminding that all these removal services are discouraged by Apple. There are several ways that may help you to get access to an iCloud locked iPhone or iPad. If such authentication has been enabled the passcode activation option will appear on the main screen. Tap on the back button at the top right corner to return to the Wi-Fi page. So please bear more patience to read this guide. The program that has been used for unlocking is a very simple interface and therefore it is highly recommended.
Next
Start To End How to Bypass iCloud Activation Lock iOS 12.2, 12.2.1, 12.2.2 Two Way's
You just need to connect your device to computer and then run DoulCi Activator script which will help to remove your iCloud lock within 20 minutes. You don't need to worry as you are not alone to face this problem. At last, it would be ideal if you watch the beneath video so as to see the full procedure in real life. It also has simple and easy interface due to which users can easily operate the tool. This tool is easy to operate with easy navigation and simple interface. Some important parts which are to be remembered in this regard are as follows. This tool is completely free for all the users and is really easy to use.
Next
Quickest Way to Bypass iCloud Activation Permanently/Remove iCloud Lock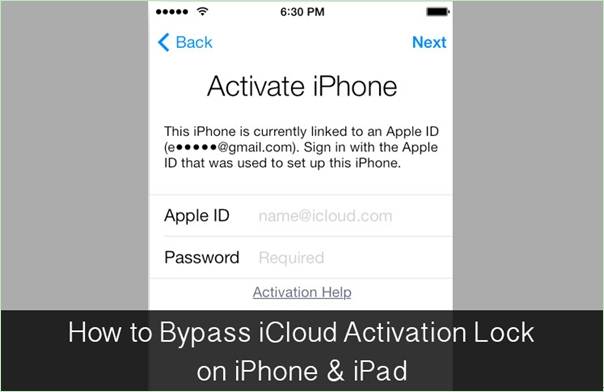 If you are looking for the quickest way to remove iCloud lock, the following steps for iCloud bypass will be of great help. Once you do all these tasks you will need to connect to iTunes make sure you have the latest update installed and perform Restore and Update. It can be used to move iCloud activation lock if there is no other way sorted out. There are so many users who are going through same pain but do you know that there are various ways which can help you to remove activation lock from your device. Using the iCloud Bypass Tool is one of the most popular iCloud lock removal tool in the market. To our best of knowledge, such claims are futile and hold no truth in them. The interface of this tool is simple and it is quite easy to use and also the file size is small.
Next
4 Ways to Bypass iCloud Activation Lock on iPhone
Over time I will add more features here. If you are troubled by an iCloud locked device, the following methods to will be of your help. The bad part is that not every program is reliable to resolve the iCloud locked issue. However this method is the most simple and not complicated way to do it. Now, Open an app where you believe you may find the contact details of the owner. It is easy to install but some users have faced the issue with their device detection and even it has late responsive time. You have now bypass iCloud Activation Lock and can use the device.
Next
[3 Ways] How to Bypass iCloud Activation Lock on iPhone/iPad
If you are unlocking by hardware method you have to open the phone, change selected chips and electronics on the motherboard, which is a solution, but not the best one. Then the unlock screen and languages option will appear repeatedly. For avoiding any data loss, you had better firstly. They can help you to remove the iCloud lock from your iPhone for a small price. Free now to download on your Windows operating system. You should know that iCloud prevents you from using your iPhone or iPad if you forgot login details or if you have bought it from Amazon, Ebay etc, and the original owners also forgot their information.
Next
How to Bypass iCloud Activation Lock on iPhone/iPad/iPod Permanently
If you already have bought one, you may have to follow some tricks to unlock or bypass the security. At this moment, It will ask you to connect to a Wi-Fi. Once you logged in, a message will say that you have successfully connected to my server. It is the most popular way. Now go back and connect the Wi-Fi network. It's completely free and works on Mac, Linux and Windows.
Next
How to Bypass iCloud Activation Lock on iPhone/iPad/iPod Permanently
The iCloud locked issue is faced by many people and therefore there are many companies which develop such programs which get the results required. After you use the quick way to remove iCloud activation, you can continue with the following steps to bypass iCloud Activation permanently. Step 2: Input a false passcode for 3 — 4 times and then leave the device as it is. This process is highly advised to tech-savvy users and therefore the novice users should never give it a shot. Find My iPhone feature also gets disabled.
Next
Best Free iCloud Activation Lock Removal Tool 2019 for iOS 12/12.2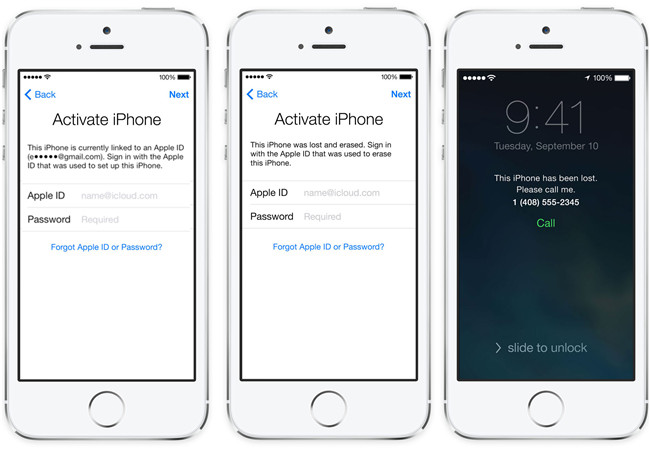 You also can follow method 1 to bypass iCloud activation lock and tap on Menu. The process is simple and therefore even a novice user can get the work done easily. There are many issues which can be faced once such bypass has been made. You can damage your phone and even lose the device forever. There are a couple of good third party websites that provide tools to remove the lock altogether. So, why not and follow the simple steps below to transfer your precious data to computer right now here we take photos for example.
Next